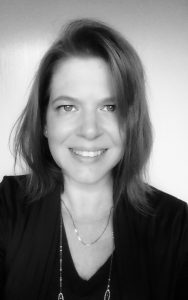 Hi, I'm Diane.
I'm a freelance writer (fun, sane, and professional in my work) and an author (where I let the dark, creepy, and twisted side come out to play).
This website is a lifestyle blog for writers.
The first Tuesday of each month belongs to the Kick-Ass Cheerleader. She's the one who doesn't hold back, she says what you need to hear, but she also gives a hand of encouragement. After all, she just wants you to succeed. The beginning of each month is a great time to get a dose of reality and encouragement.
The second Tuesday of each month is dedicated to Back to Basics. We all get wound up trying to perfect our lives, ourselves, our homes, etc…And we usually end up bobbing in the water grabbing for whatever shiny new toy promises to make our swim back to shore easier. This is the reminder that we usually have the skills and basics to succeed, right here, right now. Kick-Ass Cheerleader feels the need to point out, the best skill is knuckling down and doing the work.
The third Tuesday is a round-up post. These can be anything from where to research different topics to the best keyboards for writers.
The fourth Tuesday is a recap of what I've read, written, and learned over the past month. I love to share articles from other blogs and tips that are useful for other writers. I share what I read to give others ideas and I hope that you will share what you've read so I can find more interesting books/magazines/articles/etc…
And for the rare fifth week in a month, it's a toss-up post. It could be something on writing, for writing, or just a random insight into my little nook in the world.
I'm a mom to a horde of boys, the last two arriving as a matched set. I'm a wildlife warden to one dog and four cats, one of which has an alcohol problem. I'm also a wife to a man who supports me even when I'm deep in recluse mode and glued to my computer.
Squelch the hate, spread the good, give people the benefit of the doubt, and SMILE!